SF piling is the recognized and reputable company with excellent civil engineers as its workforce. You can have nothing but best from us in terms of;
Relatable practical approaches for your foundation
Ground preparation for strong foundation
Professional consultation at every step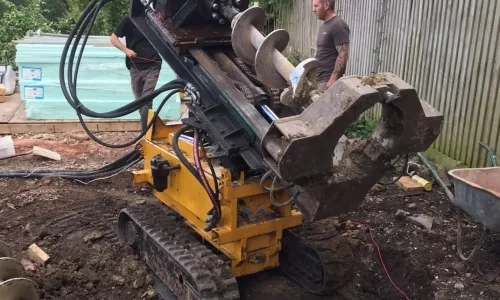 Sustainable construction for your buildings and environment
The concept of eco friendly work is not uncommon now. So, SF piling bring the concept of sustainable construction that not only brings the dynamic change in the quality of construction, but would preserve environment as well.
In alliance of environmental regulations
Keep in heck the ground conditions
According to construction and conservation principles
SF piling did job of my house's foundation, and I can't describe how pleased I am with their work. They not only did the piling the way it should be done, but also keep me updated with every little thing. This kind of professionalism is rare to find.
I can confidently say SF piling is one of the finest companies in UK. Their professional and experienced engineers not only guided me in right direction but also did my foundation work in the allotted time. They really are praise worthy.
As it was my first experience dealing with some construction company so I was nervous and suspicious about them at first, but SF piling really is the best. They provided such fine quality services that left me in awe really.